Are you looking for a way to find clarity, healing, and growth in your life?
Do you desire a deeper connection to your soul's purpose and the wisdom that lies within you?
Are you ready to tap into your intuitive gifts and your innate power?
Are you ready to unleash the most confident, tuned in, fired up version of you?!
Do you feel a strong, irresistible urge to fulfill a purpose?
Are you worried that time is running out?
Do you sense you have a mission to fulfill but don't know what it is?
You long for FREEDOM and crave a life beyond the norm.
You want more out of life and your soul is searching for it.
You're tired of the daily grind and want to escape the rat race.
You seek the ability to do what you want, when you want.
You yearn for time freedom to enjoy life and not just work tirelessly for limited vacations.
You're done with working long hours, coming home exhausted, and sacrificing precious moments with loved ones.
You strive for financial freedom, to work less and earn more doing work you love.
A big change is happening now, with many seeking part-time work they love and earning great money.
If this is you, know that you're not alone and it's possible.
It's meant for you to lead others towards a life of freedom, joy, pleasure, and abundance.
You seek emotional freedom and an end to limiting thoughts and negative beliefs.
You want to break free from recurring negative patterns.
You seek a healthy, loving, fulfilling relationship with a soulmate.
You refuse to settle and want it ALL.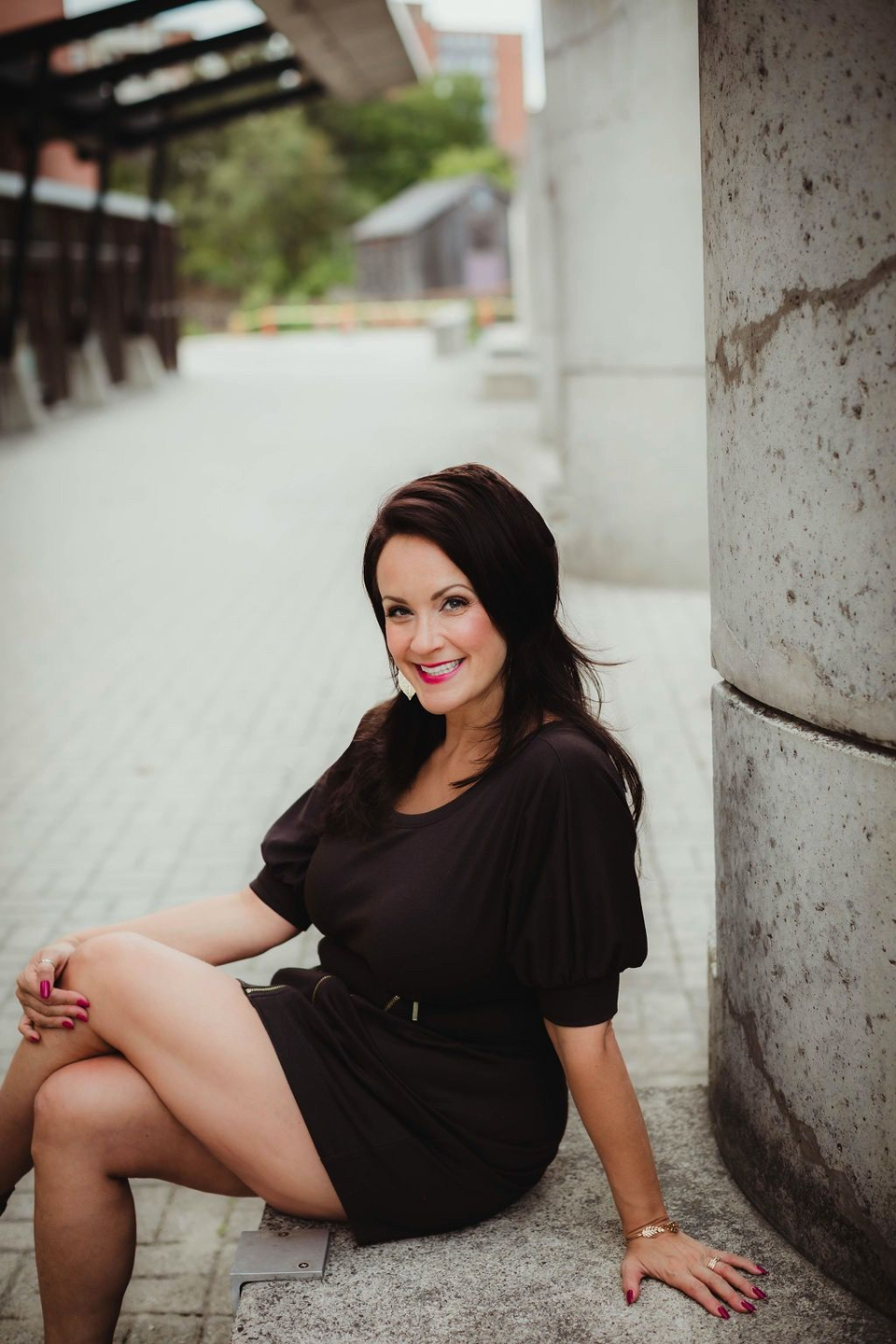 A LIFE THAT REQUIRES NO BREAK
TOTAL FREEDOM TO BE YOURSELF
WITHOUT EXCUSES
FROM THE HEART
Without caring about others' opinions.
Tired of meaningless living and petty drama?
If you're thinking, "Hell yeah, that's me!" Know that everything is achievable for you.
I'm here to tell you that this is possible for you too.
All you need to do is say YES!
Together with spirits help we create the life you want by aligning with your souls calling - your unique purpose - A.K.A the very reason you were born!
Which, you'll be happy to know includes unlimited prosperity, abundance and deep fulfilling satisfaction and joy!
One of my client's recently shared that after our work together, she felt as though we had known one another forever and that my insight was a true gift to anyone who was open to experiencing it.
As an intuitive coach, I bring a reassuring and positive spirit to every interaction, as a reflection of your truest nature. I am here to be a tuning fork for your vibrational frequency. I am able to quickly become attuned to what you are experiencing, and share wisdom and insight that helps you to ground and center yourself QUICKLY.
This work is also for you if you:
✨ Lack clarity and don't know what your purpose is
✨ Have a vision or a dream you've pushed aside or given up on because you don't know how to achieve it
✨ Put everyone else's needs ahead of your own
✨ Are feeling drained, unfulfilled and can't seem to get ahead no matter what you do
✨ Feel stuck and don't know how to move forward in your relationships, your career, or in any life area
✨ Need some motivation and someone to hold you accountable
✨ Want freedom – emotionally and financially and more time to do the things you love
✨ Want to work less and play more
✨ Are willing to do the work so you can have the lasting change you want
✨ Are ready to do the deeper energetic work like healing soul fragments, heal and clear anything that is no longer serving you.
✨ Are wanting to dive into soul contract healing and into karmic ties that are needing to be healed.
I am SO IN!
WE ARE TALKING ABOUT...
​
✨ Massive breakthroughs
✨ Healing & growth
✨ Quantum Leaping
✨ Deep soul activations, recalls and remembrances
✨ Energetic upgrades
✨ Support & accountability
✨ Clear actionable steps to lead you in the right direction all along the way
✨
Realizing your dreams and fulfilling your souls' purpose

​
Lauren
"Lisa's coaching is absolutely life-changing.
Her sessions empowered me to make real lasting changes. She helped me conquer fears, respect and love myself deeper, and step into my truth. Because of her, I am more confident in myself, my life path, and my connection to Spirit.
I highly recommend working with her. Thank you, Lisa!"
Suzanne
"Lisa has a reassuring and positive spirit, which shines through in every interaction.
She is amazingly intuitive and was able to share so much with me the moment she became attuned to what I was experiencing. I felt as though we had known one another forever, and she shed light on so many things I had known deep within my heart but needed to hear.
The wisdom Lisa shared has helped to ground and center me ever since we met. Her insight is a true gift to anyone who is open to experiencing it."
Tracey
"Lisa is so gifted at what she does.
She makes you feel welcome and comfortable right away. I completely believe in her gift. Everything she told me was so accurate and she helped me in so many ways. It was an unforgettable experience.
I am going back to see her again and I have recommended her to many of my friends.
Thank you Lisa, you are an amazing soul!"
Lauren
​"Lisa's life coaching is absolutely incredible.
As a lightworker, she helped me take my skills to the next level.
She helped me deepen my connection with Spirit and my Guides. She helped me upgrade my energy, connect with new Masters/Guides/Angels, and helped me integrate a higher frequency of Light and Love.
Because of Lisa, I am grounded and more confident than ever in what I do.
Intuitive Life Coaching has helped me tremendously on a personal and professional level - I highly recommend it!"
✨You are here to be great.
✨
✨
You are here to be happy.
✨
✨
You are here to receive.
✨
It is time to fully accept that you can have the peace, the serenity, the joy, the wisdom, and the purpose that you are craving.
It is all available to you right now.
My intention is to wake you up to this truth. And my hope is that when aligning with me - you will do just that.
​
As an Intuitive Life & Business coach, I am dedicated to helping my clients experience massive breakthroughs, deep soul activations, and energetic upgrades.
Through my unique combination of intuition, support, and accountability, I will guide you on a journey of self-discovery and MASSIVE growth.
We are talking about next level impact, income, and intuition tuning.
Together, we will delve into the root causes of any limiting beliefs or blocks holding you back, and I will provide clear actionable steps to lead you in the right direction.
My goal is to help you access the power of your intuition and achieve quantum leaps in your entire life and business.
With your relationships, with your clients, with your money, with your spirit guides. Truly nothing is off limits, babe. 🌅
Whether you are seeking to heal from past traumas, overcome personal challenges, or realize your dreams and fulfill your soul's purpose, I am here to support you every step of the way.
If you're ready to take your life to the next level and experience the power of intuitive coaching, fill out the application below.
I am SO IN!
Let's talk about why you may want to hire a coach…
👉 Clarity and Direction: With an intuitive Life & Business coach by your side, you'll gain REAL clarity on your life's purpose and direction. This clarity can help you make better decisions, prioritize your life goals, and take inspired action with more confidence. 🔥
👉 Intuitive Guidance: Your coach can help you tap into your intuition so you can receive guidance and support in real-time from your guides, intuition, and spirit team. This can be especially helpful when you're facing challenges or making important decisions - so that you can trust every step the universe is guiding you to take. Because you know that it has your BACK.
👉 Overcoming Limiting Beliefs: Your coach can help you identify and overcome limiting beliefs that are holding you back. By letting go of these limiting beliefs, you can boost your self-confidence and reach the next level of success, abundance, and impact! 💪
👉 More Fufilling Relationships: By improving your communication skills and understanding of your own needs, you can recreate and rekindle your relationships with others. This can lead to better connections and more fulfilling personal and professional environments.
👉 Fulfillment and abundance: An intuitive Life & Business coach can help you create a life you love, filled with fulfillment and abundance in all areas. Whether you're looking to increase your wealth, improve your health, or simply feel more content, your coach can help you achieve these goals. ❤️
If you're ready to take your life and business to the next level, then 1:1 coaching with an intuitive Life & Business coach may be exactly what you need.
With the right support and guidance, you can create the life you've always dreamed of and fulfill your soul's purpose - and that is EXACTLY what I am here for.
If you are interested, fill out the application now, and I will be in touch!
Disclaimer
The information contained on this website is intended to educate, inspire and entertain you on your personal journey toward health and happiness.
It is not intended to replace care best provided by qualified professional and is not a substitute for professional medical advice, diagnosis or treatment.